Research & News
AIM Summit
21st - 22nd November 2022

Keynote Speakers: Dr. Lawrence H. Summers and Nouriel Roubini

70+ speakers, 600+ attendees, and $10 trillion AUM represented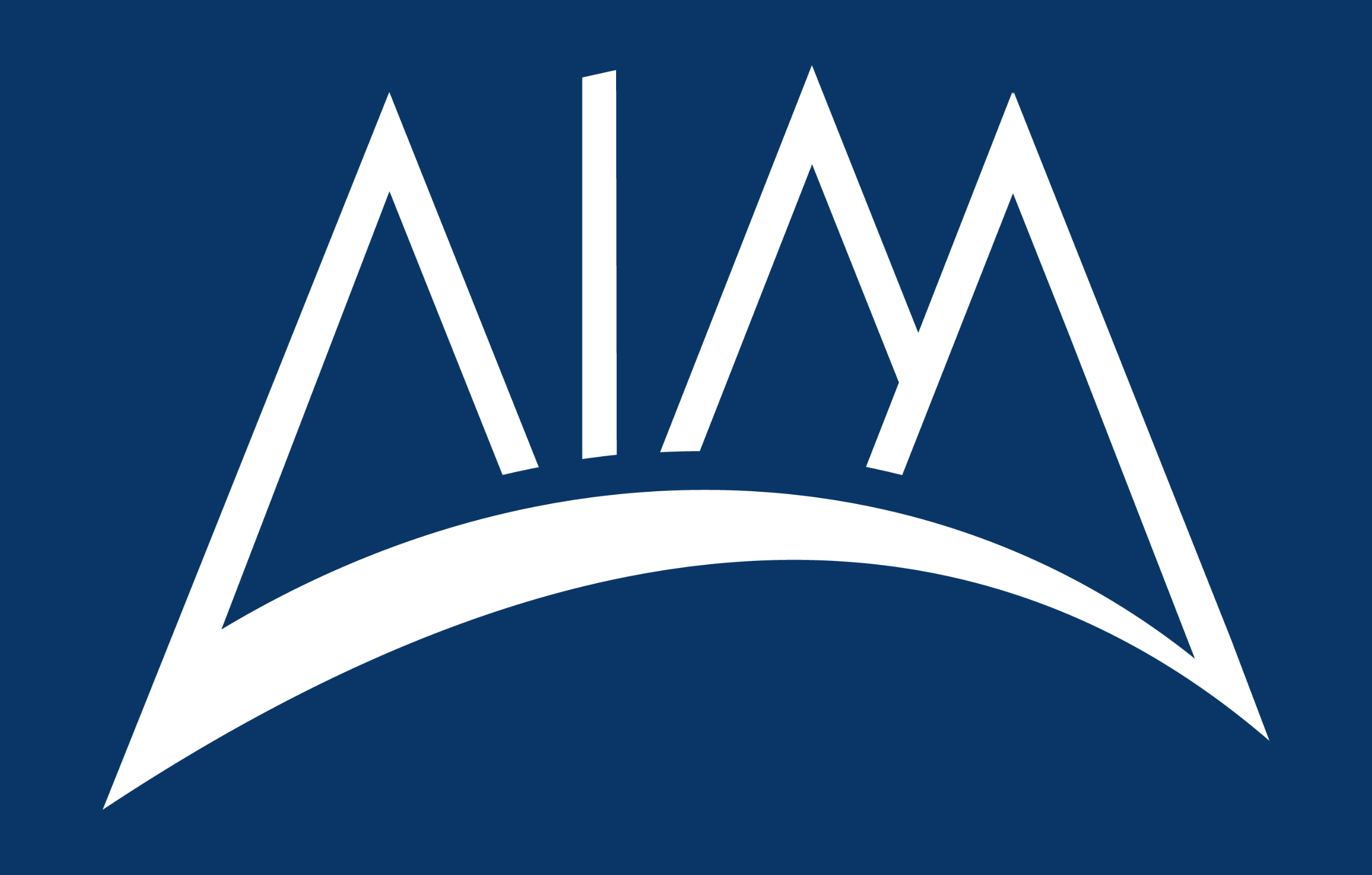 70+ speakers, 600+ attendees, and $10 trillion AUM represented
21st - 22nd November 2022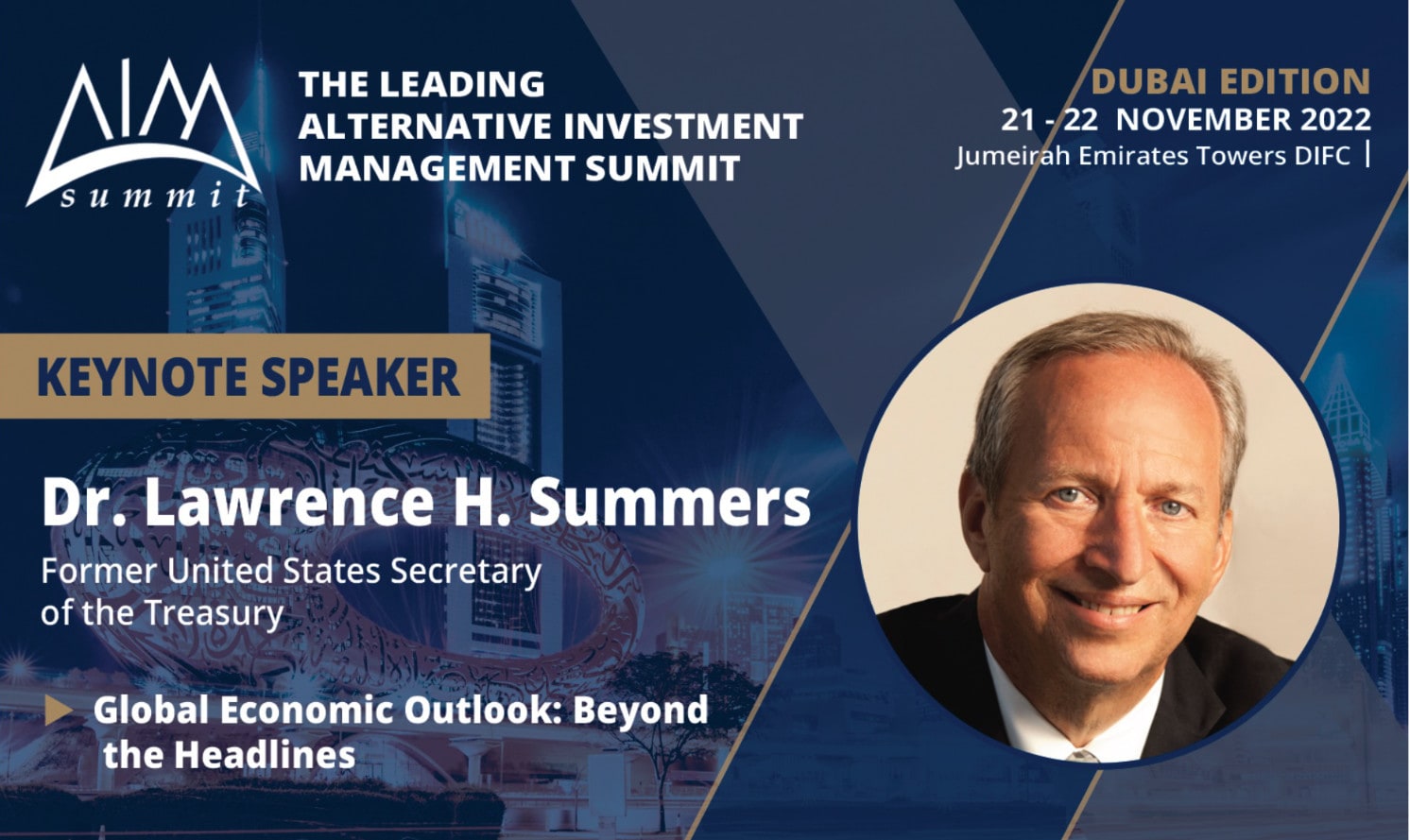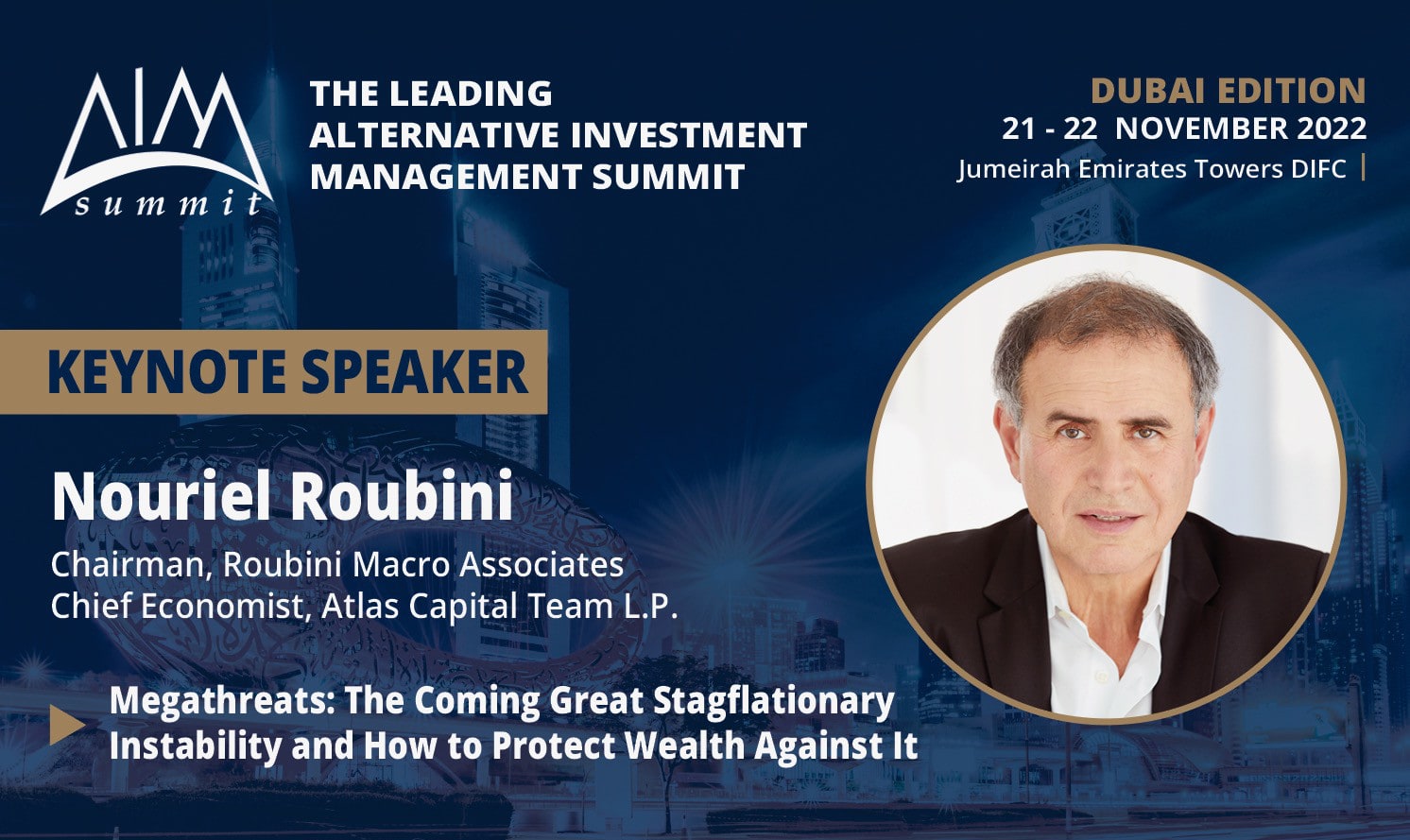 Jumeirah Emirate Towers DIFC
Dubai, United Arab Emirates
Click here for the full list of eminent and industry-leading speakers. Click on the image for their bio.
ABOUT
Launched in 2015, AIM Summit is the leading Alternative Investment Management Summit gathering and connecting investors and managers in the world of alternatives (Hedge Funds, Private Equity, Venture Capital, Private Debt, Digital Assets, FinTech) with global industry leaders.
AIM Summit is a platform for discussions on investment developments, global market conditions, and the latest trends, and is a networking forum for future business opportunities. It is the only conference of its nature and magnitude organized and orchestrated by the industry in an intimate setup to induce real discussions on the best practices and know-how.
AIM Summit website.
AGENDA
Two days of keynote speeches, talks, fireside chats, and breakout and panel discussions, along with networking lunches. Total of 35 sessions.
See the full agenda here.
SPONSORS
200+ sponsors and partners: Strategic, Gold, and Silver. Also includes Hospitality, Association, Moderators, and Media Partners. These organizations, many of them headed by leaders in our industry, span the breadth of the alternative investment management world.
Click here to view the full list. Click on the logo for additional information about each sponsor and partner.
EVENTS
Short, engaging YouTube videos with highlights and testimonials from past Summits – London, Dubai, Geneva, Al Maryah Island, and other locations.
The page also includes the informative AIM Summit Webinar Series. The latest webinar is titled, "Macro Trends in the Crypto Market."
Click here for past events and the webinar series.
POST-SHOW REPORTS
If you missed a previous summit, you can catch up with these detailed downloadable reports – conference speakers, participants, testimonials, videos, and media coverage.
Click here for all of the post-show reports.
FUTURE OPPORTUNITIES
Don't miss our next Summit. Looking to speak at the next summit? Click here. If your organization seeks to be a sponsor, click here.
And you can contact us here.