Research & News
Dalma Capital Launches First DIFC Saudi Equity Fund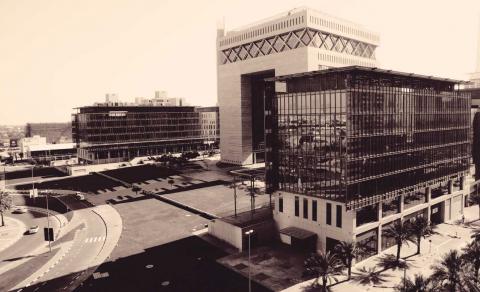 Dalma Capital is pleased to announce the launch of Quencia Saudi Equity Open Ended PC, the first DIFC domiciled fund focused on investing in the Saudi stock exchange, Tadawul. The fund is the initial protected cell to be launched under the umbrella of Quencia Open Ended PCC Limited, a qualified investor fund (QIF) structured as a company limited by shares and registered as a protected cell company (PCC) in the DIFC, the leading international financial hub in the Middle East, Africa and South Asia (MEASA) region. The fund is available only to Professional Clients.
The fund is a fundamentally driven, long-only Saudi equity fund and aims to generate medium to long term capital appreciation and to maximize total return relative to the TASI index. It is managed by a team with more than 25 years of collective Saudi market experience led by Majed Kabbara, a portfolio manager with a top-decile track record over a period of more than 5 years.
Majed Kabbara, Managing Director – Asset Management, Dalma Capital said:
"We are pleased to be launching the DIFC's first Saudi equity fund. The launch is coming at a very interesting time for the Saudi market as the country is witnessing a major economic and social transformation and its market is being upgraded to 'Emerging Market' status by the top global index providers. We believe the EM upgrade offers eligible investors a unique short-term investment opportunity while the transformation as part of the country's Vision 2030 provides an attractive medium to long term opportunity. We look forward to capitalizing on these opportunities and providing our valued clients superior investment performance and a high level of service in collaboration with our fund partners". 
Zachary Cefaratti, CEO, Dalma Capital, said:
"We are well positioned to capture the one-off opportunity presented by the largest remaining market to achieve EM index inclusion, which may result in around $50bn of foreign inflows into Saudi equities. We are fortunate to have leading the team a top-decile performing portfolio manager, with an excellent track record of outperforming the Saudi Index throughout market cycles. The fund's seed capital of SAR 100m is a reflection of investors' confidence in the fund's team and structure."  
Salmaan Jaffery, Chief Business Development Officer, Dubai International Financial Centre Authority, said: "The introduction of this new fund demonstrates confidence in DIFC as the region's leading fund domicile by clients such as Dalma Capital and provides investors with unique access to opportunities in the Kingdom of Saudi Arabia. The launch of this fund is in line with the Centre's 2024 strategy where we aim to grow the overall assets under management of fund managers and financial institutions."
For further information, please contact:
Notes to Editor: For trade press only. For commentary about Saudi EM Index Inclusion, insights about Tadawul listed companies or the Saudi market in general, we are delighted to arrange an interview with our Managing Director of Asset Management or our CEO