News & Announcements
Dubai real estate turnaround? As Manrre fund defies gravity, results show signs for optimism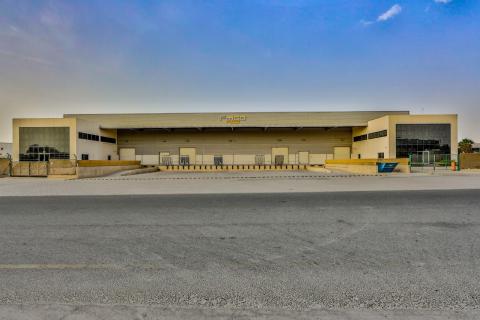 Amidst gloomy real estate sentiment, strategic opportunities demonstrate strong upside and yield in Dubai real estate according to Dalma Capital

The Manrre Real Estate Fund, managed by Dalma Capital, has published results after closing its first year since inception with strong yield and capital appreciation on its 215 million AED portfolio – a stark contrast to market sentiment and the performance Dubai's other real estate funds.

"Our outlook for the Manrre fund called on the wise words of Warren Buffett – 'be greedy when others are fearful, and fearful when others are greedy'", said Manohar Lahori – a Director of Manrre REIT CEIC Limited and 30-year veteran of Dubai real estate investment, "This principle will allow us to outperform in the long-term and take advantage of market cycles."

The fund, launched in 2018 amidst doubt and skepticism about the market, but has generated a total annualized return of 12.5%, including an 11.9% coupon paid to shareholders and a 0.6% increase in NAV per share – significantly outperforming the benchmark which has lost 27% over the same period.

The fund, which is open only to qualified investors, focuses on the logistics and industrial sector – an area which is of high interest for investment.
Why are booming e-commerce and tech industries benefiting industrial and logistics real estate?
"The logistics and industrial real estate sectors are benefiting from the regional e-commerce boom underpinned by the launch of Noon and Amazon.ae. As we have seen in other markets, when retail spending behavior shifts to online shopping, real estate demand shifts from retail centers to warehouses," explains Zachary Cefaratti, CEO of Dalma Capital "The 21st century mall is an Amazon fulfillment center."

Other trends in the burgeoning tech sector also create opportunities for industrial real estate, such as the proliferation of datacenters and mass-adoption of apps such as Deliveroo – a tenant of the Manrre Fund. "Deliveroo's delivery-only super-kitchens bring new, exciting restaurant brands to different areas" said Yousef Al-Barqawi, Head of Deliveroo Editions "Our Editions Kitchens provide restaurants with the infrastructure to set up their brands efficiently." Continued growing demand from Manrre's tenants for fulfillment centers, warehouses, logistics facilities and centralized kitchens on the back of the ecommerce and tech boom has helped contribute to the outperformance of the fund.

Manrre's investment thesis and performance has won the support of investment industry veterans who understand this intersection of real estate and tech. Noor Sweid, Founder of Global Ventures stated "I was delighted to join as an independent member of the Manrre investment committee. The fund thesis supports our outlook for the shifting landscape in the tech and e-commerce sectors." Noor was recently named one of the world's top 50 women in tech and one of the top 30 most influential Arab women by Forbes and Arabian Business, respectively.
Taking advantage of deflated prices
Whilst bright spots have emerged in these specific sectors, the overall market remains troubled. "Cash is king in the market today" says Kunal Lahori, a director of Manrre, "We have turned the current state of the market to our advantage as corporates seek to free up capital through sale and leaseback or distressed sales."

The focus of the Manrre fund remains in logistics and industrial assets, but the fund acquires assets opportunistically in other segments of the commercial real estate market with a focus on creditworthy, stable tenants. "Robust tenant due diligence is of heightened importance in a challenging economic environment" comments Shiv Kumar, a member of Manrre's advisory board, "we are opportunistic, but highly selective."

High quality assets, attractive terms and robust tenants have been critical to the success of the fund, epitomized by its acquisition of Arabtec's staff accommodation facility in Dubai Investments Park (DIP) on a sale and leaseback structure, with a 10-year lease term.
Market Turnaround
The apparent bottoming and turnaround of logistics and industrial real estate is an optimistic sign for the overall Dubai real estate market and the economy in general and could be a leading indicator that market conditions are improving broadly. Concerns about oversupply of residential developments recently completed or near completion has led investors to remain cautious about how their real estate portfolio is allocated. Unfortunately for most investors, the logistics and industrial real estate market is difficult to access, requires specialized expertise and has high barriers to entry – a problem which Manrre was established to help address.